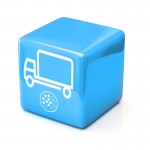 WH2S-G13-8-LONG
Module with standard functionality (WH2S) contains 13-pin's sockets with 8 wires in socket (G13-8). Main cable harness (between module and socket) is 8 meters long. Package contains all accesoires for connection of module to the car's electric system. Module have only one socket for connection which makes installation easier.
Module have standard functionality, this mean that above basics functions it make possible eg.:
possibility of switch-off the control unit of parking sensors (PDC);
independent rear fog lights control the fog light (54G) on a car can be switched-off when it (54G) is still switching-on on a trailer;
damaged rear turn signal lights activate audio alarm(buzzer)
To the module can be connected (optionally) RJ11-LED-5 - tri-colour LED indicator that inform driver about:
trailer auto-detection;
trailer's turn signal lights damage;
fog lights turning-on.
Kit contents
Main control unit

1 pc

Integrated cable harness (all-in-1-plug)

1 pc

Socket G13

1 pc

Mounting set

1 set

Screw set

1 set

Installation manual

1 pc
Basic functions of the module
Current load inputs
≤2 mA
LED lights and single filament bulbs support (car)
Working with cars which use pulse width modulation (PWM) for powering lamps
Support of LED lights and filament bulbs (trailer)
Automatic detection of connection the trailer/camper with filament bulbs
Automatic detection of connection the trailer/camper with LED lighting
Ability to control of park sensors module in car
Trailer turn signal lamps failure detection
Control of reverse light of the trailer
Diagnostic and signalling
Signalling of connection the trailer
sound signal; RJ11-LED-5 (option)
Signalling of fault the direction lamps of trailer
sound signal; RJ11-LED-5 (option)
Signalling of switching-on the fog-light on trailer/caravan
sound signal; RJ11-LED-5 (option)
The way of control the car's rear fog-lights
Method of trailer fog light steering
Sequence
Sequence method of steering the trailer fog light
Switching off of the car rear fog lights
Technical data
Power supply voltage
10-18 V
Maximum current of position lights output
(each of side) 3 x 5 W
Maximum current of stop lights output
3 x 21 W
Maximum сurrent of blinker (turn signal) outputs
(each of side) 21+10 W
Maximum current of fog-light output
21 W
Maximum current of reverse lights output
21 W
Parking sensors output load capacity
0,5 A
Kit equipment
Kompletny zestaw wiązki haka z akcesoriami instalacyjnymi