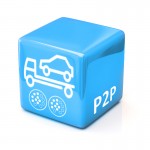 WH3Q-G8G8-L5-P2P-SPRINTER
Standard features module (WH3Q-DS) with two 13-pin sockets and 8 usable wires for each of them (2 x G8). The package is specially designed for MERCEDES SPRINTER tow-truck .
The kit includes wire harness of exact length(precisely for this car's model). Special advantage kit advantage is a possibility of connection to the existed plugs and sockets of car's electrical system without cutting. Installation location of central unit is cabin interior on the left hand side of a car.

Module has all standards functions, that on top of all these basic functions it make possible eg.:
independent rear fog lights control the fog light (54G) on a car can be switched-off when it (54G) is still switching-on on a trailer;
damaged rear turn signal lights activate alarm with buzzer's sound
To the module can be connected (optionally) LED-RGY-300 - tri-colour LED indicator that inform driver about:
trailer auto-detection;
trailer's turn signal lights damage;
fog lights turning-on.
Details of the set and mounting locations are shown in photo gallery.
Kit contents
Main control unit

1 pc

Wire harness set 'P2P' for 'plug-to-plug' installation

1 set

Socket G13

2 pcs

Mounting set

1 set

Screw set

2 sets
Module main features
Current load inputs
≤2 mA
LED lights and single filament bulbs support (car)
Working with cars which use pulse width modulation (PWM) for powering lamps
LED lights and filament bulbs support(trailer)
Trailer/camper connection auto-detect(bulb lamps)
Trailer/camper connection auto-detect(LED)
Trailer turn signal lamps failure detection
Trailer reverse light control
Alerts & Notifications
Trailer connection notification
sound signal; LED-RGY-300 (option)
Trailer turn signal failure
sound signal; LED-RGY-300 (option)
Trailer/caravan fog lights switching on/off notification
sound signal; LED-RGY-300 (option)
Car rear fog-lights control modes
Trailer fog light sequential(independent) control
Car rear fog lights cut-off
Features of electric cable harness
Type of cable harness: P2P ("pin-to-pin")
Extension P2P of cable harness to the car rear lamps
Length of power harness
1,5 m
Length of cable harness to the socket
8,5+3,0 m
Technical data
Power supply voltage
10-18 V
Position lights output power, max
(each of side) 3 x 5 W
Stop lights output power, max
3 x 21 W
Turn signal output power, max
(each of side) 21+10 W
Fog-light output power, max
21 W
Reverse lights output power, max
21 W
Kit equipment
Complete bundle of towbar with installation accessories