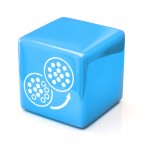 G13-Power-Kit
Set of supplementary wires for socket G13-8 as "extension" to "full" functionality G13.
Is compatible with selected towbar kits (...-G13-8).
Steering circuit for charging of trailers battery must be realized by yourself.
For modules WH2S-G13-8 and WH3S-G13-8 is recommended to use (separate) ICM module for control of charging trailer battery - in this case that function will be activeted only when car engine is working.
---
Product's EAN code: 5907662621343
Kit contents
Supplementary cable harness to the socket G13 (pins 9-13)

1 pc

Supplementary cables of powering with cable fuse holder and fuse

1 set
Module main features
Permanent power supply to trailer socket
Trailer battery charging circuit
Intelligent charging of trailer battery
Technical data
Trailer battery charging current, max
15 A