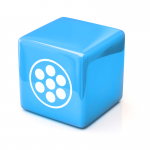 WH1-G7
WH1 module is essential product for trailer lighting control. Module "copies" car light signals to a socket of the trailer.
WH1-PRO-G7 kit is the most budget friendly set that includes a socket for trailer connection. TThis set is designed for "lightweight" trailers (without REV light). During installation it can be neccessary to cut(or extend) some wires or to use/add additional accesories by own.
WH1x modules work correctly with lamps based on filament bulb or on LED in a car. Additionaly, it works with PWM lamps control in car (when by one wire are controlled two lights - eg. "brake lights" and "tail lights").
NOTE: Please remember, that G7 not include circuit for REV light. For example in Poland it can be used only with "lightweight trailer" (gross trailer mass up to 750kg).
---
Product's EAN code: 5907662621138
Kit contents
Main control unit

1 pc

Basic integrated cable harness (all-in-1-plug)

1 pc

Socket G7

1 pc

Mounting set

1 set

Screw set

1 set

Connections diagram

1 pc
Module main features
Current load inputs
≤2 mA
LED lights and single filament bulbs support (car)
Working with cars which use pulse width modulation (PWM) for powering lamps
LED lights and filament bulbs support(trailer)
Ability to control of park sensors module in car
Trailer reverse light control
Car rear fog-lights control modes
Trailer fog lights control modes
Directly
Trailer fog light sequential(independent) control
Features of electric cable harness
Length of power harness
1,3 m
Length of cable harness to the socket
1,7 m
Length of input signals cable harness
1,0 m
Technical data
Power supply voltage
10-18 V
Position lights output power, max
(each of sides) 3 x 5 W
Stop lights output power, max
3 x 21 W
Turn signal output power, max
(each of sides) 21+10 W
Fog-light output power, max
21 W
Kit equipment
Complete bundle of towbar with installation accessories
(economically kit with 7-pin socket)