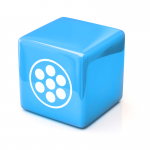 WH3S-G7
IMPORTANT: Product is unavailable and was replaced by successor: WH3Q-S-G7.
Module with standard functionality (WH3S) with 7-pin's socket (G7). Kit contains all accessories for connection of module to the car's electric system - and socket G7 already is connected with main harness whitch makes an installation shorter.
Module have standard functionality, this mean that above basics functions it make possible eg.:
possibility of switch-off the control unit of parking sensors (PDC);
sequence switching-off the fog light (54G) on car when it (54G) is still switch-on on trailer;
signalling of damaged the directions lights on the trailer by buzzer's acoustic signal.
To the module can be connected (optionally) LED-RGY-500 - tri-colour LED indicator which inform about:
connecting of the trailer;
damaging the directions lights on the trailer;
switching-on fog light on the trailer.
NOTE: Please remember, that G7 not include circuit for REV light. For example in Poland it can be used only with "lightweight trailer" (gross trailer mass up to 750kg).
---
Product requires to be installed by specialized workshop - read here.
---
Product's EAN code: 5907662621183
Kit contents
Main control unit

1 pc

Main cable harness with 7-pin socket

1 pc

Signal cables harness (6 inputs)

1 pc

Power cable harness

1 pc

Mounting set

1 set

Screw set

1 set

Installation manual

1 pc
Module main features
Current load inputs
≤2 mA
LED lights and single filament bulbs support (car)
Working with cars which use pulse width modulation (PWM) for powering lamps
LED lights and filament bulbs support(trailer)
Trailer/camper connection auto-detect(bulb lamps)
Trailer/camper connection auto-detect(LED)
Ability to control of park sensors module in car
Trailer turn signal lamps failure detection
Trailer reverse light control
Alerts & Notifications
Trailer connection notification
sound signal; LED-RGY-500 (option)
Trailer turn signal failure
sound signal; LED-RGY-500 (option)
Trailer/caravan fog lights switching on/off notification
sound signal; LED-RGY-500 (option)
Car rear fog-lights control modes
Trailer fog lights control modes
Sequential
Trailer fog light sequential(independent) control
Car rear fog lights cut-off
Features of electric cable harness
Mounted socket on the cable harness
Length of power harness
5,0 m
Length of cable harness to the socket
1,7 m
Length of input signals cable harness
L=1,0 R=3,0 m
Technical data
Power supply voltage
10-18 V
Position lights output power, max
(each of sides) 3 x 5 W
Stop lights output power, max
3 x 21 W
Turn signal output power, max
(each of sides) 21+10 W
Fog-light output power, max
21 W
Parking sensors output load capacity, max
0,5 A
Kit equipment
Complete bundle of towbar with installation accessories