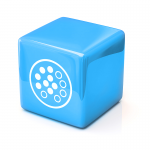 WH2Q-S-G8
Module with standard functionality (WH2Q-S) with 8 wires in 13-pin's socket. Kit contains all accessories for connection of module to the car's electric system - and socket G13. Like whole series - this module have integrated all-in-one socket which makes an installation easier.

WH2Q-S module is a successor of canceled module WH2S and takes over all it advantages and functions.
Also installation/connection diagrams are equivalet 1:1 in terms of colors of wires, plugs and connections.
Module have standard functionality, this mean that above basics functions it make possible eg.:
possibility of switch-off the control unit of parking sensors (PDC);
sequence switching-off the fog light (54G) on car when it (54G) is still switch-on on trailer;
signalling of damaged the directions lights on the trailer by buzzer's acoustic signal.
To the module can be connected (optionally) LED-RGY-500 - tri-colour LED indicator which inform about:
connecting of the trailer;
damaging the directions lights on the trailer;
switching-on fog light on the trailer;
loading of trailer battery (when is used: G13-Power-Kit and ICM).
This set can be adopted to using with eg. caravans, where is required additionally connections. In this case should be used G13-Power-Kit, which "activate" rest of pins in socket. Moreover - then is possible to use ICM module (intelligent charging module) which is recommended eg. for caravans. ICM module protects car battery because allow to load caravan battery only when car egine is working.

Exclusive distributor of WH2Q series is:

---
Product requires to be installed by specialized workshop - read here.
---
Product's EAN code: 5907662621060
Kit contents
Main control unit

1 pc

Integrated wire harness (all-in-1-plug)

1 pc

Socket G13

1 pc

Mounting set

1 set

Screw set

1 set

Installation manual

1 pc
Module main features
Current load inputs
≤2 mA
LED lights and single filament bulbs support (car)
Working with cars which use pulse width modulation (PWM) for powering lamps
LED lights and filament bulbs support(trailer)
Trailer/camper connection detection (bulb lamps)
Trailer/camper connection detection (LED lamps)
Ability to control of park sensors module in car
Trailer turn signal lamps failure detection
Trailer reverse light control
Permanent power supply to trailer socket
(possible using PowerKit)
Trailer battery charging circuit
(possible using PowerKit)
Intelligent charging of trailer battery
(possible using PowerKit i ICM)
Alerts & Notifications
Trailer connection notification
sound signal; LED-RGY-500 (option)
Trailer turn signal failure
sound signal; LED-RGY-500 (option)
Trailer/caravan fog lights switching on/off notification
sound signal; LED-RGY-500 (option)
Car rear fog-lights control modes
Trailer fog lights control modes
Sequential
Trailer fog light sequential(independent) control
Car rear fog lights cut-off
Features of electric cable harness
Length of power harness
5,0 m
Length of cable harness to the socket
1,7 m
Length of input signals cable harness
L=1,0 R=3,0 m
Technical data
Power supply voltage
10-18 V
Position lights output power, max
(each of sides) 3 x 5 W
Stop lights output power, max
3 x 21 W
Turn signal output power, max
(each of sides) 21+10 W
Fog-light output power, max
21 W
Reverse lights output power, max
21 W
Parking sensors output load capacity, max
0,5 A
Kit equipment
Complete bundle of towbar with installation accessories